Vocational Computer Training in Lombard, Illinois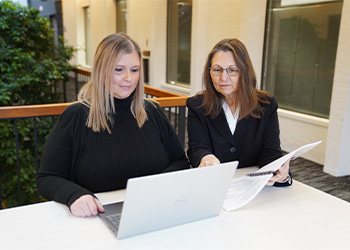 The professionals at Vocamotive are committed to providing their rehabilitation clients with essential tools to compete in the workplace, expand labor market access, and improve wage-earning potential.
Vocamotive is the only rehabilitation practice in the country to integrate their unique computer training protocol into rehabilitation evaluation, planning, and placement.
Vocamotive is a licensed Vocational School. Their curriculum is carefully designed, approved by the State of Illinois Board of Higher Education, and updated regularly.
Providing their clients with a complete hardware and software package and individualized training, Vocamotive's counselors closely supervised you for the best opportunity.
Key Program Features
Licensed vocational school with IBHE-approved curriculum

Microsoft Office Certified Instructors

5 day per week instructional program

All training is one-to-one

Students are provided with laptops with all software necessary for on-site/remote training

Internet access provided

Assistive technology available

Custom student email accounts for use while in the program

Student accountability management