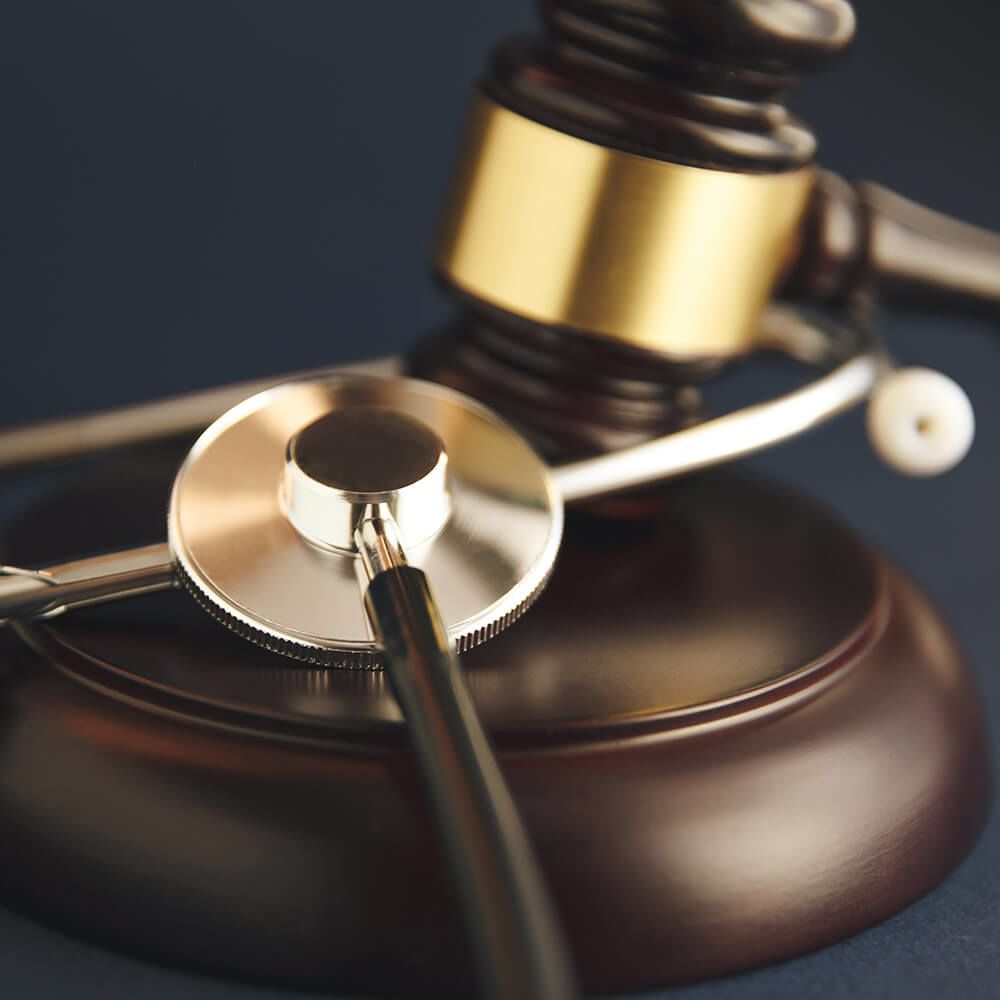 Vocamotive Was Founded by Joseph Belmonte, CRC and Has Been Serving Litigators, Insurance Companies, Third Party Administrators, Self Insured Employers, and People with Disabilities Since 1992.
For more than 30 years, Vocamotive has been dedicated to improving the dignity and quality of life for people with disabilities and those with other barriers that restrict them from reaching their full professional potential. The firm has become one of Chicagoland's largest and most trusted vocational rehabilitation practices trusted by Insurance Companies, Self-Insured Employers, and Defense and Petitioner Attorneys alike. Vocamotive has provided support services and employment for thousands of injured workers and people with disabilities.
Our name says it all.
Vocatio is the Latin word at the heart of our name and is at the root of word Vocation. It means to be called into service by God.
Motum is the Latin word for passion and drive.
Vocamotive.
Empowering people through employment is our calling and our passion.
The Vocamotive Vision
Professionals at Vocamotive strive deliver client-centered, cost effective services based on respect and the proper treatment of each individual and their unique condition. Too often, clients are seen as a commodity and their value and worth get lost in the evaluation process. Clients desire to be heard and understood. Vocamotive has the dedication and ability to provide quality vocational services for each client while considering their needs throughout all that we do.
The greatest strengths of the organization are personal touch, care, and regard for clients. Vocamotive is committed to providing the best services possible to assure each client has plenty of opportunities going forward in life. Vocamotive will change and adapt as different needs and challenges arise to provide the best service and benefits to their clients.
The Various Services That the Firm Provides
Vocamotive is the premier provider of vocational evaluation, rehabilitation, and job placement services in Chicagoland. Due to the constant challenges in today's workforce, their clients need help that is designed for their specific situations. Some of the services provided include the following:
Personal Injury – Vocamotive specializes in evaluating seriously injured individuals in Personal Injury. Professional vocational evaluation is critical in personal injury cases where the affected party's injury impacts their ability to work or their ability to earn at preinjury level.

Matrimonial Law – Vocational Evaluation is critical to assessing support obligations. Vocational evaluation assist in determining such obligations if a spouse is unemployed, underemployed or unable to work.

Workers' Compensation – Vocamotive delivers a wide range of evaluation resources, tools, and training to serve people injured on the job. Our services provide key training and support services necessary to acquiring suitable employment. They work diligently to help the injured worker in making a full recovery.

Education Law: Parents and guardians of children with special needs are constantly challenged when it comes to their child's education and future employment. Vocamotive understands the unique characteristics of those with special abilities. Vocamotive provides data driven insight and guidance not available from traditional educational sources.
Personal Service From a Team That Truly Cares
No matter your unique needs for vocational assistance, you need to feel comfortable, protected, and cared for at all times. Vocamotive delivers all of that and more. They are dedicated to serving each client, no matter the reason for their vocational and rehabilitation needs. Vocamotive's team of employees are experts in the industry, personal and relatable from start to finish. Whether it be:
Updating your current skills

Assisting you in your transition back into the workplace following an injury

Contacting one of our partners to deliver a professional opportunity after a stint away from work
Don't settle for a vocational and rehabilitation company that doesn't care about your success moving forward. Trust in the professionals at Vocamotive and experience the difference that you require today.
Core Values
Vocamotive advocates for and empowers individuals to trans­form their own lives through unique opportunities to work and be a part of the community. Their values include:
Quality – Vocamotive provides programs and services that exceed the expectations of the individuals and businesses we serve.

Commitment to People – The priority is to assist people and create complete and meaningful lives of their choosing, by providing each client with the skills and resources they need, assessing their performance fairly, and recognizing their outstanding contributions.

Innovation – Their flexibility and constant drive to improve allow them to take advantage of opportunities in a constantly changing environment to pursue new ideas and creative solutions.
In Search of Vocational Services?
Vocamotive Is Right for You.
For over 3 decades, Vocamotive has been serving many clients with a wide range of disabilities and needs. Their drive is powered by the knowledge that the work they do truly transforms their clients' lives for the better. Therefore, if you or a loved one is in need of expert vocational services and assistance, reach out today.