When Your 2016 Career Goals Didn't Go As Planned
---
Attention Unemployed Politicians: Vocamotive's Election Season Résumé
Do your résumés look like these?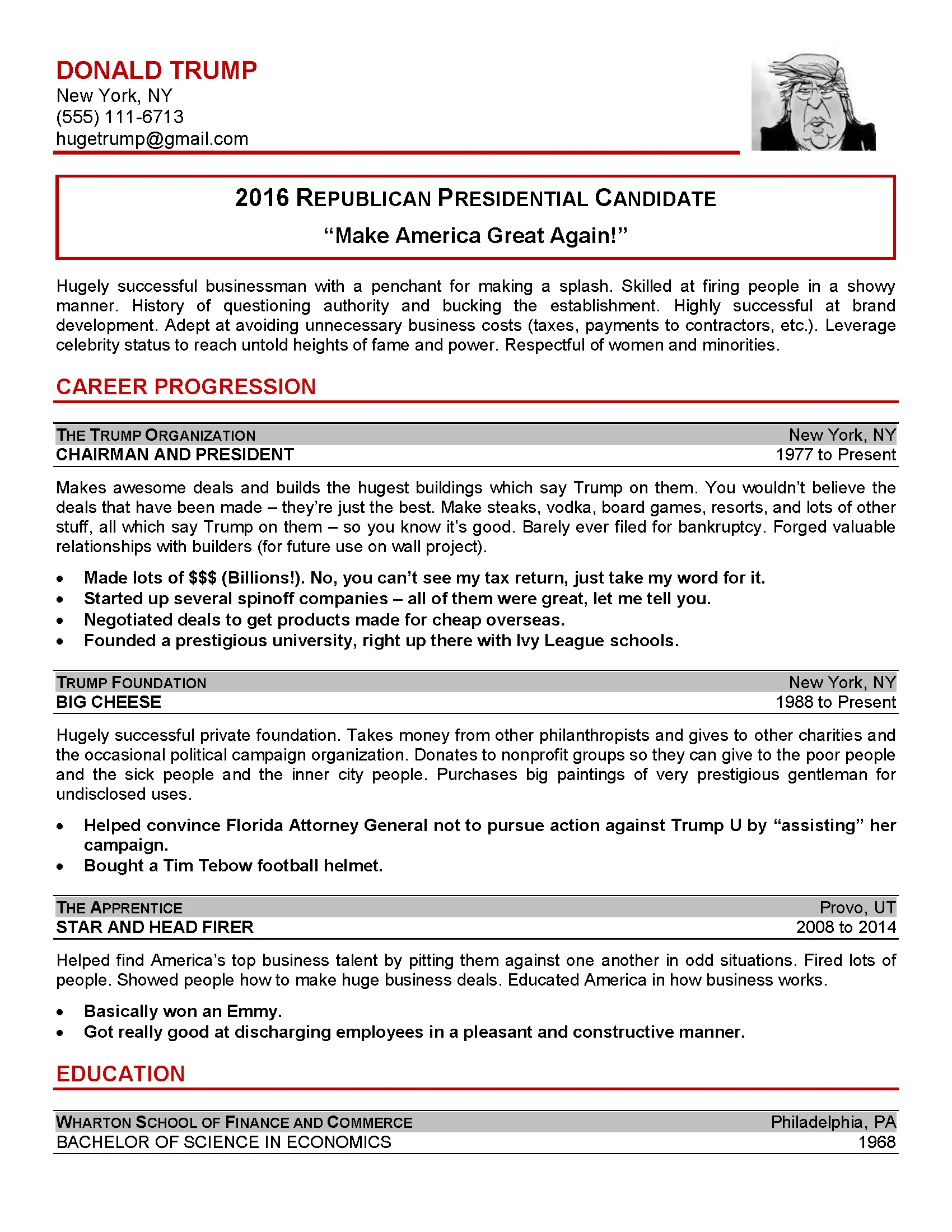 "Basically won an Emmy."
Or this?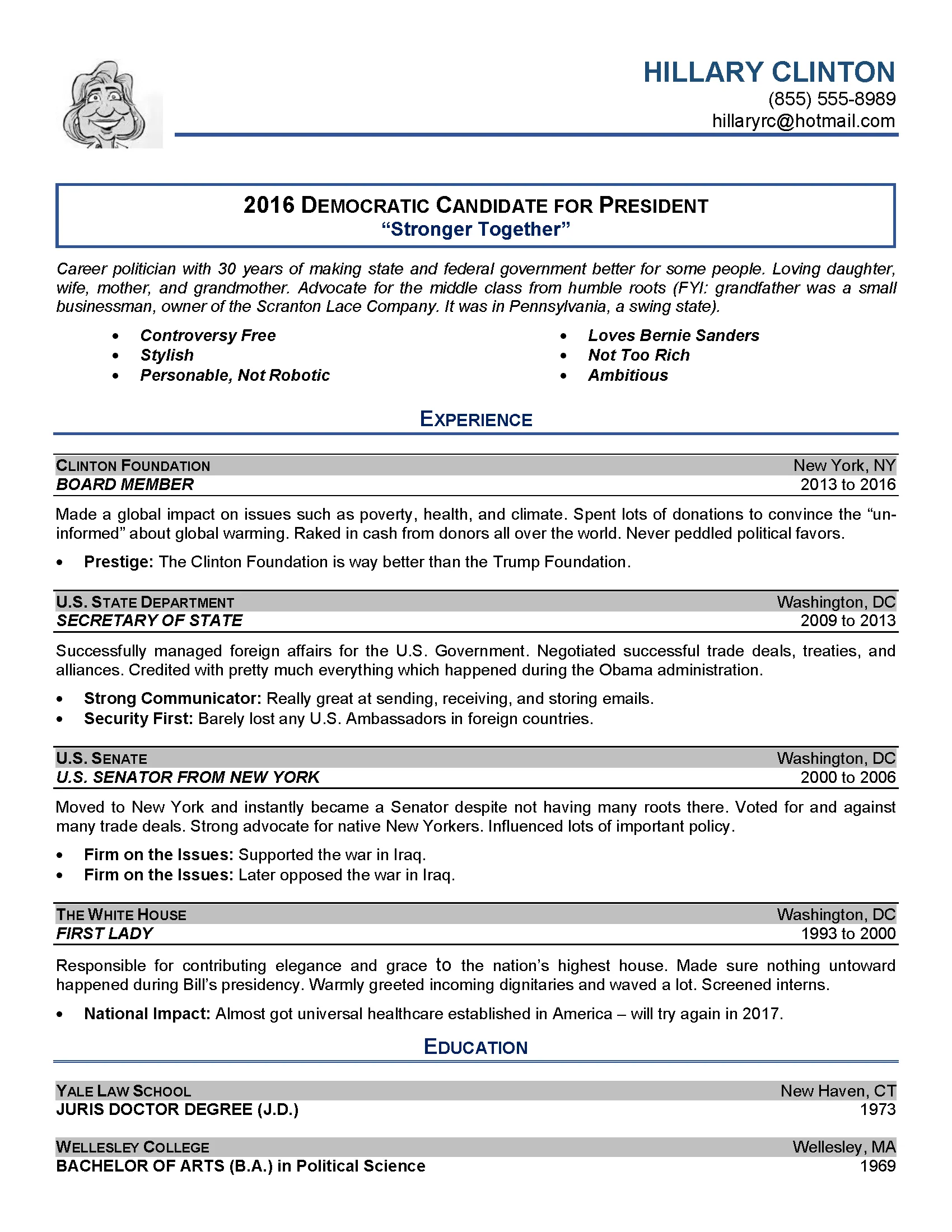 "Personable, Not Robotic."
Were you unsuccessful in your 2016 career goals? Come November 8th, you won't be the only one…
Vocamotive can help with your post election career transition through our professional résumé writing services. Because pant suits and toupees will only get you so far in that interview. Visit www.vocamotive.com to find more information on our vocational services. Or call to speak with one of our certified professional résume writers today!
Vocamotive does not support or oppose any political candidate in an official capacity. These résumés were created for purposes of satire and are not intended to accurately represent any candidate or a candidate's viewpoints. Property of Vocamotive, Inc.
Last Updated on October 24, 2016 by Voca_GC